Finance
How to Buy USA Stocks in Nigeria
Sponsored Links
Do you want to venture in to the stock word? Or are you finding more difficult to buy USA  stocks from Nigeria? 
Actually, I know all it takes and I have undergone the fusteration you're undergoing like demanding for VISA or permanent resident if only I want to buy stock. Worry no more and put your mind at rest.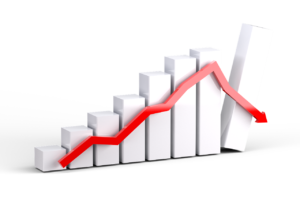 In today's blog post, I will give you a comprehensive guide on how to USA stocks in Nigeria.
Let's dive in
What are USA Stocks?
USA stocks are business organizations' shares that are popular in publicly traded companies in the US.
The basis of this thing is that, when you buy a share, you become an active member of the company who is entitled to profits and can partake in the decision-making process.
Moving forward, these stocks are usually bought and sold in Newyork stock Exchange. However, in Nigeria, there are restrictions to purchasing directly from the Newyork stock Exchange that's why we have to pull up this article to change the narrative.
Read this: 10 best stocks to buy in Nigerian stock market
If you're familiar with stock trading, you must know that the market is very volatile which means it changes at any time. 
With the help of technology and proper research, it's now playing true that you can buy stock from the US without breaking the bank or acquiring VISA.
All you need is your mobile phone, an app, and an internet connection and you will buy any stock at the convince of your living room. To do this, you need to take advantage of some Fintech applications. What are they? Are they free? Hope I won't lose my money? Hope it's safe. The truthful answer to these questions is all yes. 
List of Top 5 Apps to Buy US Stocks in Nigeria for Free 
Trove 

Rise vest

Corywise 

Bamboo

Passfolio
Trove is a powerful investment and saving app that allows you to trade and buy shares from the comfort of your room in Nigeria.
This powerful app allows you to buy shares not only in the US but brim any part of the world with just some clicks. 
With over 5000 active users, trove offers comfortable share trading among people and it's now available on all phone stores such as the Play Store and Apple store. 
Trove will allow you to trade in your with any company in the US including Tesla, Meta, HP, and Netflix to mention but a few. 
This is another powerful fintech application that allows you to buy any stock from any part of the world including Nigeria. 
This app came to prominence to remove restriction barriers by allowing you to invest in any profitable companies out there. 
Because of its recognition, it has earned trust, and your money shares are secured. 
To get started with Rise Vest, you can download the app from the play store or apple Store, or their website. 
All that you need is to just create an account, link your bank details and start investing, all can be done with a few clicks 
Cowrywise is another great investment application that can help you secure a share in the US. 
With over a million active users in the world, Cowry Wise allows you to buy shares from companies, invest and save your finances. With the help of Cowrywise, you can invest as low as one thousand (1,000) naira for a meaningful start. 
This is a multi-purpose app that can help you cut off the geographic barrier in buying stocks from the US. 
To get started, kindly download the application either on your phone or laptop using the required stores or the official website. 
Bamboo is the very vital, powerful, and user-friendly investment platform that I have ever seen. With bamboo, you can crawl into the US stock market and buy any stock with the help of an internet connection. 
In Nigeria, bamboo is widely used because of its nature and the comfort it offers. If you will like buying or trading stocks, bamboo is a good option you can consider. With bamboo, you can invest with 100 naira only.
To get started, visit either the play store on Android or the apple store on iPhone to download the app and get into action today. 
This is a free easy-to-use finance and investment app that can be used to buy and sell securities including shares and bonds in Nigeria. 
With the help of its developer, you can invest a meaningful amount of money like $5 for a start. 
Passfolio comes with a lot of features like market analysis, real-time share tracking, and other vital things that can help you to make more accurate decisions when trading, investing, or buying stocks.
How to buy USA Stocks in Nigeria
What I explained above is the way to buy US stocks using an advanced investment application. However, I will show you how to buy USA stock in Nigeria today.
There are various ways you can buy USA stocks from the comfort of your room here in Nigeria. They include;
Opening a brokerage account with an international stockbroker

Using a local stockbroker

Using a foreign exchange (Forex) broker
Opening a brokerage account with international stockbrokers
The very best way to buy stock from the US is to open a brokerage account.
Like an investment website, what you have to do can be done with simple clicks.
All you need is to navigate to your browser, hit the search bottom, search for Interactive Brokers signup and follow the screen. Other popular websites for opening a brokerage account include TD Ameritrade,
Fidelity Investments, Charles Schwab, and a lot more. 
Using a local stockbroker
Another best way is to use local stock brokers such as Stanbic IBTC Stockbrokers which is available to anyone who wants to buy stock or invest in the American stock market. Other notable local stock brokers In Nigeria include; Afrinvest West Africa Limited, Meristem Securities Limited, and Cordros Securities Limited.
Using a foreign exchange (Forex) broker
Lastly, you can use a forex broker to purchase stocks from any country of the world including the US.
In most cases, it's advisable to use a Forex broker because of the Nigerian policies which are restricting traders from buying shares in excess.
I guess you're not tired and love to read more.
If you want to be on the safer side in Nigeria, you can use the following forex broker website for your transaction. 
Conclusion
Thanks for reading to the end. This is where we end the article for today on how to buy USA stocks in Nigeria without breaking the bank. I hope you enjoyed this great article and will get into action to buy your stocks very soon. 
Sponsored Links