Finance
10 best Stocks to Buy in Nigerian Stock Market
Sponsored Links
Welcome to your favorite blog about everything finance, insurance, and scholarship.
In today's blog post, we shall discuss the 10 best stocks you can buy in the Nigerian stock market. 
Don't forget to read our previous article about the app you can use to buy USA stocks in Nigeria. Without wasting a bunch of our time let's get started.
What is a stock?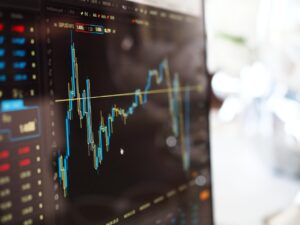 Generally, the stock is the amount or the percentage a shareholder hold in a company's profit. 
It all started in the 19th century when the royal Niger company was established and was granted a monopoly on trade in the Niger Delta region which they later involved in different business activities such as mining and agriculture.
Later in 1960, the Nigerian stock exchange was established as the Lagos stock exchange (LSE)  and consequently, in 1977, it was renamed to the Nigerian Stock Exchange (NSE).
Currently, the NSE provides a centralized system of securities and facilitates the mobilization of capital for economic development. 
List of The 10 Best Stocks to Buy in the Nigerian Stock Market
If you wish to invest in the Nigeria Stock Exchange, I will advise you to consider the below-listed company stock. This list is based on the current market trend and their real-time experience. 
DANGOTE CEMENT PLC
Dangote Cement industry falls under the building materials sector and is a leading producer of cement in Nigeria and Africa seconded by BUA cement. 
Its market capitalization is valued at over 2.01 Trillion Naira, with a volume of over 9.2 Million shares traded. 
Its current stock price stands at 235.00 Naira. Based on the technical analysis before me,  I will advise you to hold the stocks at the moment. 
In addition, Dangote cement has a strong financial performance, with high revenue and net income which makes it a lucrative investment opportunity for all investors. 
MTN NIGERIA COMMUNICATIONS LIMITED
MTN Nigeria Communications Limited is a strong telecommunication company in the telecommunications sector, providing mobile network services to customers across the country. 
Its current stock price is 140.00 Naira, with a market capitalization of over 1.7 Trillion Naira and a volume of over 12.3 Million shares traded.
With the report before me, I will recommend that you buy more stock at this moment.
Honeywell flour mill PLC
Honeywell Flour Mills PLC is a Nigerian Agro company that belongs to the food processing sector. It was founded in the early '90s with its headquarters in Lagos, Nigeria.
This company offerss homemade goods like flour, semolina, and pasta to mention but a few. 
As of February 11, 2023, the stock price of Honeywell Flour Mills PLC was 4.00 with a market capitalization of NGN 16.15 billion and a volume of 2,755,977 shares.
The truth of the matter is that Investing in Honeywell Flour Mills PLC now is a good opportunity for investors because food products in Nigeria according to my research are expected to snowball between the next two years (2023-2025), which will drive up the stock price. 
VITAFOAM PLC
VITAFOAM plc is a Nigerian-based consumer company. They offer foam mattresses, bedding materials, foam furniture, pillow, and cushions 
As of today, the current price of VITAFOAM in Nigeria is 3.60, with a market capital of 7.67 billion naira. Also, the shares traded volume is 57,326.
Now, with the growing demand for comfort and luxury in homes, the demand for foam products is expected to continue to increase, providing a potential for growth in stock value.
OANDO PLC
Oando plc is a multinational energy company that operates in the Nigeria oil and gas sector. 
This company offers petrochemical products such as gas, petroleum, and natural oil. 
As of today, the stock price of OANDO PLC is 22.50 and the market capitalization is 812.16 Billion. The volume of shares traded is 41,769,847.
I won't advise you to invest in ONADO PLC, because the mining industry is very volatile at this moment.
GUINNESS NIGERIA PLC
Guinness Nigeria is a Nigerian subsidiary of Diageo Plc, one of the largest alcoholic beverage companies in the world. It operates on. The beverages sector of our country, Nigeria.
Read Also: Top 10 Car Loan Companies in Nigeria
Guinness products include Guinness Stout, Malta Guinness, Harp Lager, and Gordon's Spark. They also offer non-alcoholic beverages such as Dubic Malt and Dubic Lager.
As of today, the stock price of GUINNESS NIGERIA PLC is 140.00 Naira with a market capitalization of 244,914,657,680 naira and the volume of shares traded is equal to 1,066,369.
My analysis is that you can invest in Guinness plc because the company has a strong brand and a long history of stable growth, which makes it an attractive investment opportunity.
University Press Plc
University Press plc is a leading publishing company in Nigeria, operating in the publishing sector. 
They provide comprehensive services that encompass publishing, printing, distribution, and marketing of books. 
It has a stock price of 2.94 and a volume of 1.021K, the company boasts a market capitalization of 1.268BN.
Frankly speaking, this is an ideal time to invest in University Press if you have been considering investing in a publishing house. 
SKYWAY AVIATION HANDLING COMPANY PLC (SHACO PLC)
This is a transportation company operating in the transportation sector.
This company provides high-quality airport and aviation services. 
Currently, Its stock price range at 5.0 – 6.0 with a volume of 2.6K, which makes its market capitalization reach an impressive 7.851B.
My advice to you is that you can buy this company's stock because they are not volatile. 
Nestle Nigeria
Nestle is a sub-division of the Swiss multinational food and beverage company, Nestle S.A.
The company operates in the fast-moving consumer goods (FMCG) sector and produces goods such as chocolates, coffee, dairy, infant nutrition, and water.
Currently, the stock price of Nestle Nigeria is 1,450 naira with a market capitalization of 782.07 billion and a total amount of 81,711 shares.
The implication of investing in Nestle is that the growth of this industry is that when there is an increase in demand for Nestle goods investors will benefit more. 
Moving forward, the FMCG sector in Nigeria is expected to grow rapidly due to some factors such as population growth, urbanization, and increasing disposable income. So, nestle is a good market to invest your money in. 
Zenith Bank
This is a leading financial services provider in the financial sector in Nigeria and it's listed on the Nigerian Stock Exchange. 
The bank offers different services to its customers which include; retail and corporate banking, investment banking and capital market services, e-banking, and wealth management services.
Not only in Nigeria does this company has a strong reputation, but it also has one in some countries such as the UK, Ghana, Sierra Leone, Gambia, and the Democratic Republic of Congo.
Today's stock price of Zenith Bank is 38.20 Naira per share, with a market capitalization of 1.90 trillion Naira and a volume of 5,243,715. Zenith Bank is considered one of the best stock markets In Africa.
Look, there are several reasons why you should consider investing in Zenith Bank at this time. 
Firstly, the bank has a strong reputation and history of stability, which makes it a reliable investment option. Secondly, it has a strong presence in the African market and a growing presence in the global market, which provides it with the opportunity for further growth and expansion.
FAQs
Which stock is best to buy now in Nigeria?
There are varieties of stock you can buy now in Nigeria. Well, as seen above, you can choose any which includes Dangote Cement, Nestle Nigeria, and zenith bank. 
Sponsored Links