Loans
Top 10 Car Loan Companies in Nigeria
Sponsored Links
Different financial institutions in Nigeria offer good car loans for individuals and organizations. 
In today's blog post, we will discuss the top 10 out of all.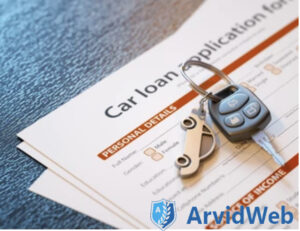 Do take your time to read to the end. Let's quickly get started.
List of The Top 10 Car Loan Companies in Nigeria
Betacar Financing
Beta Car Financing is a Nigerian financial institution that provides car loan services to individuals looking to buy a vehicle.
This well-known company offers competitive interest rates and flexible loan repayment terms, making it an attractive option for anyone in need of a loan to buy a car.
Betacar offers different services such as auto loans, auto refinancing, lease-to-own programs, and more. It also has an online portal that makes the application process easier and faster. 
With a beta car, prospective lenders can apply for a loan, check their eligibility, and manage their accounts all from the comfort of their homes.
If you feel like paying for a Betacar loan, you must fill out an online form providing necessary details such as contact information, loan amount required, and preferred repayment plan. 
After submitting the form, you will be contacted by a representative from Betacar who will guide you on how to go about the loan. Once approved, the loan funds will be transferred to the customer's account quickly.
Note that you can not receive a loan without a physical appearance at their branch either in Lagos or Abuja. 
GTBank Auto Loan
GTBank Auto Loan is a financing solution offered by Guaranty Trust Bank (GTBank) for individuals who are looking to purchase a new car in Nigeria. 
The loan covers up to 90% of the cost of the vehicle and can be used for both commercial and personal vehicles.
To apply for a GTBank auto loan, you must have an account with GTBank and meet the eligibility requirements. 
These include providing proof of identity and income, such as a valid Nigerian driver's license and bank statement for the last six months. You must also provide the details of the vehicle that you wish to purchase.
Once you have been approved for the loan, you will receive a statement of account and payment schedule. Lastly, GTBank offers flexible repayment terms, allowing you to choose between 3 to 12 months.
You can apply today and enjoy these benefits while they last.
Zenith Bank Vehicle Finance
Zenith Bank Vehicle Finance is a loan program offered by Zenith Bank Nigeria, one of the top leading banks in the federal republic of Nigeria. 
We all know that zenith bank is at the top in the finance sector, and they offer good and reliable service and this also applies to its vehicle insurance.
Applying for Zenith Bank Vehicle Finance is easy, fast, and convenient. 
Foremost, you will need to complete an online application form on the bank's website. 
Once your application is approved, you will be required to provide the necessary documents, such as a valid ID and proof of income. 
You will then be asked to make a down payment, which will be deducted from the total loan amount.
The bank may also require you to purchase a comprehensive insurance policy for your car. After all the requirements have been met, the bank will issue the loan and you can begin making payments according to the agreed-upon terms and conditions.
Autochek Financing
Autochek is a financial service provider that offers loans for purchasing cars in Nigeria. This company I a subgroup of the Autochek Group, a leading provider of vehicle finance services in Nigeria.
For a start, Autochek's auto loan package provides customers with an easy and secure way to purchase cars in Nigeria. How?
Customers can apply for up to 7 million naira loans and enjoy low-interest rates. 
The loan can be used for the purchase of both new and used vehicles. 
Moving forward, repayment periods range from 12 to 48 months.
If you are obliged to apply for a car loan, you must follow the same process of submitting a completed loan application form at the Auto-check company, along with necessary supporting documents such as NIN, BVN,  Voters card, CAC optional for business owners, and other required documents.
After applying, Autochek will review it and contact the customer within a few days to provide further instructions. Once approved, customers can make their vehicle purchase using the loan funds and start making repayments. Note that repayment is between 2 years. 
Union Bank of Nigeria Auto Loan
Union Bank of Nigeria is one of the top car loan providers in the country, offering competitive interest rates and flexible repayment terms. The auto loan enables customers to finance the purchase of a new or used car in the range of 1 million and 10 million Naira.
To apply for the Union Bank of Nigeria Auto Loan, applicants must have a valid photo ID, proof of income, and a savings or current account with the bank. 
To ensure that their customers get the best deal, Union Bank offers a flexible repayment plan with a maximum duration of 36 months (3 years).
In addition, They also provide insurance coverage on the car loaned, in case of an accident or theft.
If you have any questions about Union Bank of Nigeria Auto Loan, you can contact their customer care line at +234-800-CALLUBN (225-5826).
First Bank of Nigeria Car Loan
First Bank of Nigeria Car Loan is a great option for those looking to purchase a car. The loan offers coverage of up to 100% of the car's cost and a repayment period of up to 4 years.
The interest rate for the First Bank of Nigeria Car Loan is 12.99%  to 19.99% per annum, depending on the amount borrowed and the customer's credit score.
Applying for the First Bank of Nigeria Car Loan is easy and can be done online or at any branch of First Bank of Nigeria. 
When trying to apply for a loan, you must provide proof of income, photo ID, and other required documents to complete the application process.
For customers who require assistance with the loan application or have questions about the loan terms, First Bank of Nigeria provides an excellent customer service team that is available 24/7. To get in touch with them, kindly proceed to the nearest first bank branch near you to apply. 
Access Bank Auto Loan
Access Bank is a car financial institution that also offers auto loans, it's one of the top 10 auto loan companies in Nigeria that is stable, secured, and convenient. 
The loan allows customers to purchase new and fairly used (Tokunbo) cars without having to pay the full amount upfront. 
The interest rate for Access Bank Auto Loan is as low as 16% per annum, which is quite competitive compared to other loans in the market.
Should you want to apply for this auto Loan in Nigeria, you will need to visit your nearest Access Bank branch and fill out an application form. 
Once you have submitted the application form, you will then need to provide supporting documents requested by the bank. 
For inquiries about Access Bank Auto Loan, you can contact the customer service team at +234 (1) 2712005-7.
UBA Vehicle Finance
UBA Vehicle Finance is an auto loan product offered by UBA Bank, one of Nigeria's leading banks. 
With UBA Vehicle Finance, you can easily access up to 100% of the vehicle's value to fund your vehicle purchase.
The loan offers flexible repayment options, with loan tenures of up to 60 months and a fixed interest rate of 18.9%. Isn't that pretty okay? I am sure you're nodding your head. Let's move on.
The loan also comes with other benefits such as free comprehensive insurance coverage, a free roadworthiness certificate, and 24/7 roadside assistance.
To apply for UBA Vehicle Finance, you will need to provide proof of income, ID or passport, and a valid driver's license. 
You will also need to fill out the application form, which can be done online or in any UBA branch. Once the documents have been submitted, the application will be reviewed and approved within 24 hours if you meet up with their requirements.
In case you have any queries or require assistance with your application, you can contact UBA Customer Care at +234 (1) 2787000.
Cars45 financing
Cars45 is one of the best car loan companies in Nigeria that provides financing options with a 2.5% monthly interest rate. 
To qualify for this loan, you must be either a salary earner or a registered business owner and the maximum value of the car must not exceed N3,000,000. 
Getting started with Cars45 is easy.  All you have to do is visit buy.cars45.com or any of their retail locations to select a car available for financing. 
Once you have selected your desired car, fill in your details in the "Get Car Loan" section and click "Get Prequalified". 
Then, follow the prompt and answer all the questions presented and click on "Submit".
ACars45 representative will reach out to you within 24 hours.
Fidelity Bank Auto Loan
Fidelity Bank Auto Loan is a product offered by Fidelity Bank Plc, a major commercial bank in Nigeria. The loan product is aimed at helping individuals purchase vehicles of their choice without having to pay for it upfront. It provides customers with an opportunity to get the vehicle they desire by paying in installments over some time.
To be eligible for this loan, applicants must meet certain criteria which include:
Must be above the age of 18

Must be a resident of Nigeria

Must have a valid Nigerian National identity card or international passport.

Must have proof of income (business)

Must have a good credit history 
If you want to apply for a fidelity bank loan, you need to first visit in person any Fidelity Bank branch nearest to you or visit their official website and fill out the online application form. 
You will also need to provide the necessary documents and information such as your employment details, salary structure, contact information, and proof of residence. 
Once you have submitted your application, it will be processed and if approved, the funds will be disbursed within a few days. 
In case you have any questions about the loan or the application process, you can contact Fidelity Bank customer care representatives on the phone number 0800-3400-3400. They will be more than happy to answer your queries and help you understand the process better.
Conclusion
I hope you have gained more insight that will help you make an informed decision about purchasing a car on finance or a loan. 
This is the end of this article on the subject matter "The Top 10 Car Loan Companies in Nigeria"
Thanks for reading to the very end.
Sponsored Links