Loans
The Complete List of the Top 7 Fake Loan Apps in Nigeria To Avoid
Sponsored Links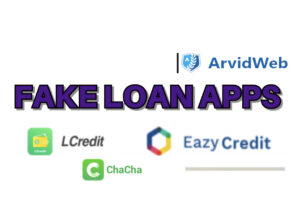 Recently, we have seen so many fake loan apps surface in the finance industry. What they do is steal unsuspecting citizenship Data. 
With so many of these apps on the internet, it is so difficult to know which ones to trust. To keep you safe, I have thought about it and that's why I have put together a list of the top 7 most controversial fake loan apps in Nigeria that you should avoid at all costs. Without wasting much of our precious time, let's quickly get started.
Top 7 List of fake loan apps in Nigeria
LCredit

GoCash

EasyCredit

Sokoloan

ChaCha

Speedy Choice

SoftPay
Let's start by analyzing them one after the other. 
1. LCredit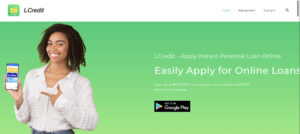 This is the first on my list. LCredit is one of the fake loan apps in Nigeria that unsuspecting loan seekers should avoid at all costs. 
The app promises quick access to loans without any collateral, paperwork, or long processes, but it is nothing but a scam.
It asks for personal information such as bank details, ID card details, and other sensitive data, which they use for fraudulent activities. 
Instead of providing loans, they make unauthorized deductions from bank accounts and leave victims stranded. I have witnessed several cases of the fraudulent activities of this loan app. 
To further buttress that this loan app is pure fake and a scam, there have been numerous complaints from users who applied for loans and received no feedback, making it impossible to get help when needed. 
Hence, it's best to steer clear of LCredit and other similar apps that may put your finances at risk. Now let's move to the twin of this app.
2. GoCash
This is the second. It's popularly known as the LCredit Twin. This app has been identified as a fraudulent loan app, which means that it is not legitimate to many users. Even a friend of mine got stuck using this app because they do not disburse money. Despite the promises of fast cash and easy loans, the bitter reality is that GoCash is nothing but a scam. Gocash doesn't has a website.
The first sign that shows GoCash is a fake loan app is that it requires users to provide their banking information, including account numbers, PIN codes, and other sensitive information.
Check this: Complete List of Loan Apps without BVN: How To Borrow money without BVN
This is a huge red flag, as no legitimate loan app should require this kind of personal information. By asking for this information, GoCash is opening users up to the risk of identity theft, which is purely devastating.
Lest I forget, GoCash charges exorbitant interest rates, which are far higher than what other legitimate loan apps charge. This means that users who take out loans through GoCash will end up paying much more than they bargained for, which can lead to serious financial hardship. Let's move on. Hope you're noting these.
3. EasyCredit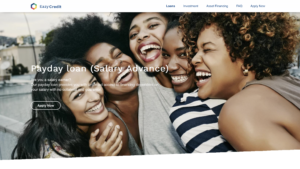 As the name suggests, this app claims to provide quick and easy loans to borrowers without any hassles. However, it's a scam and you must not fall for it.
The primary reason why EasyCredit is considered a fake loan app is that it asks for your personal information, such as your name, address, bank details, and phone number. 
It was uncovered recently that app developers use this platform to steal your identity and make fraudulent transactions in your name. 
Moreover, the app doesn't have any customer support team or physical address, which means that you cannot contact them in case of any issues.
Another visible red flag with EasyCredit is the lack of proper documentation or terms and conditions. Legitimate lenders always provide detailed loan terms, repayment options, and interest rates. 
On the other hand, EasyCredit promises instant loans with no documentation, making it an attractive option for unsuspecting borrowers.
4. Sokoloan
Yes! The name is familiar, right? I know we must be very familiar with this.
This loan app offers quick loans without collateral, making it an attractive option for those who are in urgent need of funds.
However, upon closer inspection, Sokoloan is a fraudulent loan app that uses deceptive practices to collect personal data from its users. 
The loan app requires users to grant it access to their mobile data, contacts, and other personal information, which it uses to harass borrowers in case of non-payment. Kindly note that all illegitimate loan apps do this as well. 
Furthermore, Sokoloan's loan repayment plan is exorbitant, with interest rates as high as 5% per day. This means that borrowers end up paying back more than five times the amount they borrowed, putting them in a cycle of debt that is hard to escape.
This fake loan app has no physical office or legitimate company address, which makes it difficult to hold the company accountable for any illegal or unethical practices.
5. ChaCha
As we all know, ChaCha is a popular name among Nigerian borrowers searching for instant loan apps. However, it is not a trustworthy platform for securing loans. 
This fraudulent loan app lures unsuspecting Nigerians into downloading and using their platform with the promise of providing instant loans. But once you sign up and start using their app, you may realize too late that it is a scam.
Firstly, ChaCha requires access to your phone contacts and SMS to be able to provide you with a loan. 
This request is a warning sign that the app may use your personal data for unauthorized purposes. Once you grant them access to your phone, they can access your private information such as your contacts, location, and other data that could be used against you.
Secondly, ChaCha's lending terms are not transparent. They have high-interest rates that are concealed in the fine print of their terms and conditions. 
Many unsuspecting borrowers who sign up for ChaCha loans end up paying back more than they borrowed due to hidden charges and exorbitant interest rates.
Thirdly, ChaCha is not licensed by the Central Bank of Nigeria (CBN) or any other regulatory authority in the country. Therefore, they operate outside the legal framework of lending in Nigeria, making them prone to fraudulent activities and unscrupulous lending practices. Please steer clear of them. 
6. Speedy Choice
Speedy Choice is one of the many loan apps in Nigeria that claim to offer quick and easy access to loans. It is marketed as a fast and convenient way to obtain loans without going through the traditional banking process.
However, Speedy Choice is a fake and should be avoided at all costs. This app has been found to collect users' personal information and sell it to third-party companies without consent. Moreover, it charges exorbitant interest rates on loans, which can leave borrowers trapped in debt.
The user reviews of Speedy Choice reveal that many people have fallen victim to this scam. Users report that after applying for a loan through this app, their bank accounts were drained, and they were left with nothing. Now let's quickly touch on the last one.
7. SoftPay
This is the last Loan app on my list. The app presents itself as a reliable platform for quick loans, but in reality, it is a scam. 
SoftPay requires users to submit personal information and banking details, which they later use for fraudulent activities.
Once the app gains access to the user's bank account, it begins deducting unauthorized fees from their account. 
Several users have reported instances of money disappearing from their bank accounts without authorization, and the customer service team at SoftPay is unresponsive to complaints. Therefore, it is essential to avoid SoftPay
FAQS
Is OKash loan real or fake?
OKash loan is actually a fake loan app. This is one of the loan apps that unsuspecting borrowers need to watch out for in Nigeria. The app's design, terms, and conditions might appear legitimate, but it is just another scam to swindle Nigerians of their hard-earned money. So, if you're planning to borrow money, you can use some legit loan apps such as Palmpay, Kuda, and OPAY.
How do I stop loan app from accessing my contacts?
one of the ways to prevent these fake loan apps from accessing your contact list is by sticking to reliable loan apps.
If you have already downloaded a loan app that requests permission to access your contacts, SMS, photo gallery, or storage, it is crucial to revoke those permissions. How can you do that? See that below
Go to your phone settings

Tap on "Apps & notifications"

Select the loan app you want to revoke access for

Click on "Permissions"

Turn off all the permissions you do not want the loan app to access.
Additionally, ensure that you only borrow what you can pay back and avoid loans with unrealistic repayment terms. 
Can a loan app block my BVN?
One of the most common concerns people have about loan apps is whether they can block their BVN (Bank Verification Number). The simple answer is no, loan apps cannot block your BVN. However, they may use it to track records or access your details in case of any issues. 
In the event that you default repayment of your loan, a loan app can issue a notice to your traditional bank to freeze your account until the debt is cleared. This is one way for loan apps to protect themselves against non-repayment of loans. However, they do not have the authority to block your BVN.
Sponsored Links