Finance
Top 10 Apps Similar to Opay: Opay Alternatives
Sponsored Links
Have you been searching for an alternative for your Opay account? Do you find Opay less tactful when it comes to online transactions or do you want to install another payment on your device which is not possible but looking for apps similar to Opay? If that is the case, I am here for you.
In today's article, we'll be taking a closer look at 10 apps similar to Opay that offer similar features and functionality. Read more to learn more.
Why Should You Consider Alternatives to Opay?
Despite Opay's popularity, there are several reasons why you may want to consider other payment platforms. One of the main reasons is that Opay charges transaction fees for some of its services, which can be higher than what other platforms offer. 
Additionally, Opay's exchange rates for foreign currency transactions may not be as competitive as other platforms. 
Lastly, while Opay has a wide coverage network, some users may find that their preferred merchants or service providers do not accept payments via Opay. Now, let's pick to pieces the top 10 similar Apps to Opay. Check this: How to Become Moniepoint Aggregator and Agent in Nigeria Today
Top 10 Similar Apps to Opay
Below is the list of the top 10 apps that are similar are can be considered an alternative to Opay. 
Kuda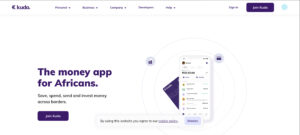 Kuda is a digital bank that has been making waves in the Nigerian market since its launch in 2019. 
The app is known for its user-friendly interface, which allows you to easily manage your money online rather than visiting any physical branch. As a strong alternative to Opay, it offers similar features such as free transfers, bill payments, Utility payments such as TV bills, NEPA bills, and savings options. If you wish to get started with Kuda today, kindly download it from your stores. 
Palmpay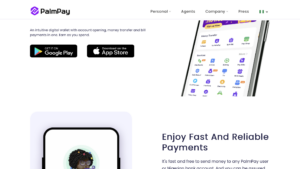 Palmpay is another digital wallet and mobile banking app that has been gaining traction in Nigeria. 
Like many other fun tech platforms, Palmpay offers different services, which cut across money transfers, bill payments, and online shopping, making it easier than ever for anyone who makes transactions.
The transfer and top-up service is very fast and reliable. 
In addition, this platform is also known for its rewards program, which offers steady cashback and other incentives to users who make transactions on the app.
For more information, download Palmpay on the play store or Apple Store today to get started.
Moniepoint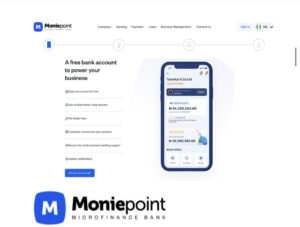 Like Palmpay, Moniepoint is another mobile banking app that specializes in money transfers, and bill payments.
As it is committed to improving the banking security in Nigeria, Moniepoint is now integrated with some feature that allows you to send and receive money in Nigeria. 
Not only that, but it also airtime top-ups, which makes it easier than ever to recharge your line.
VBank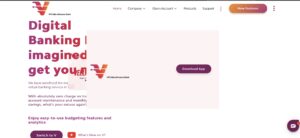 VBank is another online bank that offers almost the same services as other traditional banks. It offers all users savings accounts, investments option, and loans. 
If you want to borrow a loan from a company that will give you peace of mind, this app is agreeable to the best platform.
As it commits to giving its users the best out of all services, Vbank now comes equipped with competitive interest rates which are very good for investors and other entrepreneurs. 
Try it out today, and enjoy your financial transaction in peace.
Carbon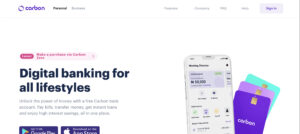 Carbon, formerly known as Paylater, is a digital credit platform that offers loans to users who meet certain eligibility criteria.
This platform doesn't come with financial solutions alone but comes with an automated AI that determines your creditworthiness which makes it easier than ever to have creditworthiness without necessarily undergoing stress. 
Carbon also offers bill payments and airtime top-ups, making it a comprehensive solution for managing finances on the go.
FairMoney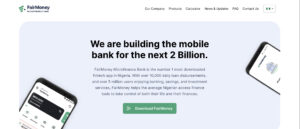 As the name implies, FairMoney is an online loan bank and investment platform in Nigeria that offers soft loans. 
This platform uses a combination of machine learning and human analysis to determine a user's eligibility for loans, such as accessing your BVN to check if you're eligible.
If you're looking forward to obtaining a loan in Nigeria with peace of mind, Fairmoney is the best option. 
Once you borrow money, please make sure you don't default on the repayment.
Rubies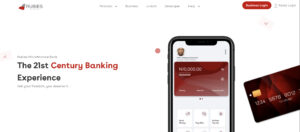 Rubies is a digital bank that offers a range of services, including savings accounts, loans, and insurance. The app is known for its smart features, such as the ability to automatically categorize expenses and provide insights into spending habits. Rubies also offers bill payments and airtime top-ups, making it a comprehensive solution for managing finances on-the-go.
ALAT by Wema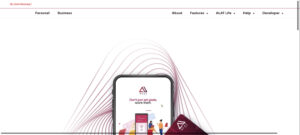 Have you heard of ALAT before? 
It is an online bank that offers so many essential services such as savings accounts, loans, and bill payments.
  As Wema Bank is committed to offering convenient online transactions, ALAT was introduced to take over the space by introducing some special features such as Virtual cards, Virtual Domiciliary accounts, and more.
If you're looking for an alternative to Opay, ALAT by WEMA is also one of the best Fintech platforms out there. 
Eyowo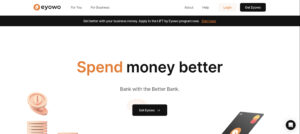 Like Kuda, Opay, and Monie Point, Eyowo is a mobile payment and financial services platform that offers similar services, such as money transfers, bill payments, and online shopping. 
If you use this platform, you will have access to premium security features, such as biometric authentication and transaction limits, which helps to protect your account and money always. Now, it's glaring that Eyowo is a perfect alternative to Opay and you can try it out today. 
Renmoney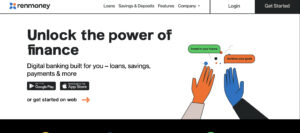 Renmoney is a digital credit and investment platform that offers loans and investment options to users in Nigeria. The app is known for its fast approval times and competitive interest rates, making it a popular option for users who need access to credit quickly. Renmoney also offers bill payments and airtime top-ups.
FAQS
Which app is similar to OPay?
Numerous online Fintech platforms are similar to Opay. They include; Kuda, Palmpay, Moniepoint, VBank, Carbon, FairMoney, Rubies, ALAT, Eyowo, and Renmoney. 
Which app is better than PalmPay?
Opay is better than Palmpay when it comes to features, interest rates, and flexibility.
Which bank owns OPay?
Opay is owned and controlled by Opera, a popular browsing company. 
Conclusion
Thanks for reading this article to the very end. It's clear to state that while Opay has become a popular choice for mobile banking and payment solutions in Nigeria, so many people are looking for alternatives that can offer at least better services and all have been analyzed in this article. Once again, thanks for reading. 
Sponsored Links