Make Money Online
How to withdraw Money from PayPal in Nigeria Without Limits | 100% Working
Sponsored Links
As we all know, Paypal is one of the best secure online platforms for online transactions which is an ideal alternative for those who do business online.
The narrative is different  for those living in Nigeria. It has become so difficult to withdraw funds from Paypal due to the numerous restrictions set by the Nigerian government. Well, don't be bothered about that any longer.
In today's blog post, I will provide you with the steps to withdraw your money via Paypal within Nigeria without limits.
Before we go into the details, it's crucial that we first know the withdrawal limits which are imposed on Paypal by the Nigerian government. 
The restriction is simple and clear. Paypal has a monthly $500 withdrawal limit for customers in Nigeria.  
On the other hand, the Central Bank of Nigeria (CBN) has imposed limits on transactions that are international because of the economic policy of the country. This means that Nigerian Paypal users are only allowed to withdraw money from their Paypal accounts into their domiciliary accounts, which are local accounts denominated in foreign currencies such as dollars, euros, and pounds sterling.
In addition, it is important to note that the CBN has set a limit of currency that may be deposited or taken out of domiciliary accounts. The limit is $10,000 per transaction and any transactions that exceed the limit must get the approval of CBN. Not to waste much of our time, let's take a closer view at how to withdraw money from PayPal in Nigeria.
How to Withdraw Money From Paypal in Nigeria Without Limit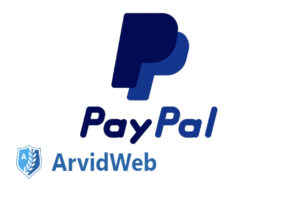 You should be happy by now. You can simply ask me why. I have found a solution that's 100% tested and working despite the withdrawal limitations set by the Nigerian government. To do this, make sure you follow these steps painstakingly. Before that, you can read my previous article: How to Make Money with Cryptocurrency in Nigeria Without Investing
Step 1: Open a Domiciliary Account
The very first step in withdrawing money from Paypal in Nigeria without limits can be done by opening a Domiciliary account. 
Domiciliary accounts are a kind of bank account that lets you hold foreign currencies such as euros, dollars, pounds sterling, and other hard currencies. To open this account, you need to visit any commercial bank in Nigeria. Some of the banks that offer this service include Access Bank, Zenith Bank, GTBank, and First Bank. 
To open this type of account, you must present a valid form of identification, like your passport or your national ID card, along with evidence of your home address.
Step 2: Connect your Domiciliary Account with your Paypal Account.
Once you've opened your domiciliary account, the next step is to connect it with the Paypal account. 
This is hassle-free. To do this, you need to sign into your Paypal account and click the "Withdraw" button. 
After that, click "Link a Bank Account" and then enter the information of your domiciliary account, including the bank name, account number, and routing code.
Step 3: Verify your Paypal Account
Before you can withdraw funds from the Paypal bank account, you have to confirm your account. In other to do this, you will need to submit your bank statement which will display your account's information and transactions. Kindly note that you should request your account statement through your bank.
For verification of your Paypal account, sign into the account you have created and then click the "Get Verified" button. Wait for it to load, it takes some minutes, and after that proceed by clicking the "Add Bank Account" button and providing the details of your account. Enter the details carefully please so that it won't be rejected.
Paypal will make two small payments in your banking account. you'll need to confirm by entering the amount via PayPal's site. That's pretty good. Let's move on.
Step 4: Withdraw Money from your Paypal Account.
Once your account has been confirmed, then, you will be able to begin to withdraw money out of the Paypal account. Should I explain how you can do that? Don't worry, I will.
To withdraw your money, sign into your Paypal account and click the "Withdraw" button which is located in the menu. Once the page loads, enter the amount you'd like to withdraw and choose your account for withdrawal.
Note that Paypal will handle your request to withdraw and the funds will be credited to your domiciliary account within 2 to 3 working days. 
You can then withdraw the funds from your domiciliary account at any ATM that accepts foreign currency withdrawals or use it to make online purchases in foreign currencies. Alternatively, you can withdraw the currency from your bank and sell it to Aboki at black market rates. 
Other simple methods of withdrawing money from Paypal in Nigeria
Apart from the previously mentioned method, there are other methods you can use to withdraw money via Paypal to Nigeria. Kindly follow these steps with all your mind.
1. Utilizing a Virtual Credit Card 
This is the first alternative method. A virtual credit card can be described as a virtual version of a real credit card that can be used to make purchases online. The good thing about this card is that It is possible to link it with PayPal to access your account and withdraw money with the necessary limits.  A few of these cards include:
2. Utilizing a third-party payment processor
As we all know, many third-party payment processors permit Nigerian Paypal customers to make direct withdrawals of funds. They include Payoneer, Skrill, and Neteller. You can connect the account of your Paypal accounts to the processors listed above and then withdraw your money. This is second to none on how to withdraw your money without much hassle from PayPal.
3. Making use of an Exchange Service 
There are exchange services that permit Nigerian Paypal customers to swap their Paypal funds into cash. These platforms include Naira4Dollar and Instant Gold Nigeria. You can also exchange your Paypal money for cash or withdraw it from any bank in Nigeria.
Conclusion
Thanks for reading to this great end. It's thrilling to have your patience to the end. Well, we have come to the end of this article on how to withdraw money from PayPal without limits in Nigeria. 
That said, enjoy withdrawal!
Sponsored Links