Business
How to Start Local Dropshipping Business in Nigeria with 200k, 100k, 50k or Less
Sponsored Links
Are you curiously searching for how to start your drop shipping business in Nigeria without capital or with just 50k? Worry no more.
If you're looking forward to starting a business in Nigeria with low funds, local dropshipping is a good option that is worth considering. Kill the curiosity and make sure you read till the end of this article.
If you don't know, by setting up an online store and partnering with reliable suppliers, you can sell any products to customers across every state in Nigeria without necessarily need for a physical contact and that's why I have pull up this article.
I will provide you detailed guide on how you can  start a local dropshipping business in Nigeria with 50k or less, covering everything from identifying a niche to marketing your online store.
Let's get started
What is Dropshipping?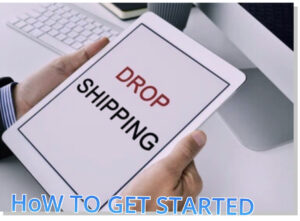 Before we dive into the details of how to start a local dropshipping business, let's first define what dropshipping is.
Dropshipping is a business model where you sell products online without actually holding any inventory. Instead, when a customer places an order on your website, you purchase the product from a third-party supplier who then ships it directly to the customer.
This means that you don't have to worry about storing or handling inventory, and you can focus on marketing your online store and providing excellent customer service.
How to Start Local Dropshipping Business in Nigeria
We have crossed the Rubicon, now let's dive into details on how you can start this business and keep it up and running for years.
1. Identify Your Niche
The first step in starting a local dropshipping business in Nigeria is to identify a niche. A niche is a specific category of products that you will sell in your online store. Focusing on a niche is essential because it allows you to target a specific audience, stand out from your competitors, and build a reputation as an expert in your field.
Check: How to withdraw money from PayPal in Nigeria Without Limits | 100% Working
When choosing a niche, consider your interests, skills, and experience. It's also essential to research the market to determine if there is demand for the products you plan to sell. Look at what your competitors are offering and identify gaps in the market that you can fill and boom, you will also stand out.
Once you've identified your niche, it's time to find reliable suppliers.
2. Find Reliable Suppliers
In dropshipping, your suppliers are critical to the success of your business. You need to partner with reliable suppliers who can provide high-quality products, timely shipping, and excellent customer service.
To find reliable suppliers, start by researching online. Look for suppliers that specialize in your niche and have positive reviews from other drop shippers. You can also attend trade shows and exhibitions to meet suppliers in person and build relationships.
Once you've identified potential suppliers, it's important to test them thoroughly and always ask for samples of their products and shipping times.
3. Create Your Online Store
With your niche and suppliers in place, it's time to create your online store. Your online store is your virtual storefront. Note that for a start, you should create a professional and user-friendly site that will attract customers and build trust.
When designing your site, focus on creating a clean and simple design that is easy to navigate this is because no one will like to be stressed before making any transactions. Let's quickly move to the next step.
4. Set Your Prices
This is a crucial aspect of starting a dropshipping business in Nigeria. You need to balance your profit margins with the prices that your customers are willing to pay and make your price more competitive than that of your competitors. I have done this over and over again and it helped my E-commerce/drop shipping business.
Now let me advise you. Kindly note that while you want to make more profit, you also need to be realistic about what you can charge. Customers are humans and will compare prices between different websites, so my advice is that you should offer a fair price for your products.
5. Market your online store.
 Once your online store is up and running, the next thing that should run up into your mind should be how to market your brand. Marketing is essential to driving traffic to your site and generating sales.
One of the most effective marketing channels for a dropshipping business is social media. You can use platforms like Facebook, Instagram, and Twitter to showcase your products, engage with customers, and build a community around your brand.
Another effective marketing strategy is search engine optimization (SEO). SEO involves optimizing your website's content and structure to rank higher in search engine results pages. If you rank higher, you'll attract more organic traffic from popular search engines to your site and increase your chances of making sales.
In a nutshell, consider paid advertising channels like Google Ads and Facebook Ads. Note that while these channels can be expensive due to SEO and building brands on social media, they can also generate quick results and help you reach a wider audience.
6. Provide excellent customer service.
In dropshipping, providing excellent customer service is critical to the success of your business. You are responsible for ensuring that your customers receive high-quality products and timely shipping.
To provide excellent customer service, you must communicate clearly with your customers and be transparent about your shipping times and policies. Respond promptly to any customer inquiries or complaints and offer solutions to any issues that arise.
You should also strive to exceed your customers' expectations by providing personalized service, such as including handwritten notes or offering discounts on future purchases.
Conclusion
Thanks for reading this powerful guide to this extreme. We have come to the end of the article, and I am assured that you can start a local dropshipping business in Nigeria with $50,000 or even less.
FAQs
How can I start dropshipping for free in Nigeria?
It's simple to start drop-shipping in Nigeria for free or with no capital. Kindly follow the guide provided in this article. But note that the more you invest in dropshipping, the more growth and income your business will experience. So, I will advise you to start this business with a capital of at least 50k.
How much can I start dropshipping with?
If you're considering starting a dropshipping business now in Nigeria, all you need as start-up capital is just 50,000 Naira. With this, you can start a small, and fast-growing business.
Sponsored Links